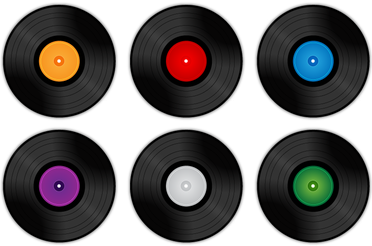 Many of us listen to music as we write. There are certain songs or artists that get us in a creative mood, and there are others that would disrupt the flow too much.  But is there music that you associate with your story? If so, why is this? Does the tone match up? Do the lyrics remind you of your character's journey? Are you writing about another time period, and the music helps put you there?
This prompt is a little different, because it's actually prewriting. In your notebook, write these questions on blank pages:
What is your character's theme song, and why? If this story were made into a movie, what songs would be on the soundtrack? What music is playing in the background of certain scenes?
Answer one, or answer all! It might even be fun in your notebook to draw a picture of the CD soundtrack case. (We all still know what CDs are, right???) Or, you could actually MAKE the soundtrack and play it while you write! You don't have to stop at one character either-- you could have a theme song for all the important players.
Hopefully, this exercise will help you define your characters and the overall aesthetic of your piece. Get creative with it, and let me know how it goes!