Posts tagged with "sept2016"
---
14. September 2016

About a month ago, I attended a writer's retreat with some of my coworkers. When it came time for workshop, I said that I'd been playing with this story off and on for a few years, sent it out a few times, and nothing happened. I wanted to figure out how to fix it because--and then I stopped short. I don't remember how I finished that sentence. I probably said something like, "I think it's interesting," but what I actually wanted to say was, "I really love it." But that's just... I mean, how do...
05. September 2016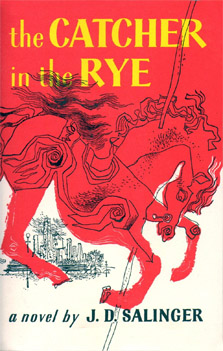 Reading during my teenage years heavily formed my vision of what stories should achieve. My novel, The Closing Prophecy, is YA speculative, but it's largely influenced by women's fiction, as is the majority of what I create. Women's fiction seems to be my base, and that started around 13, when, instead of reading YA about mysterious missing hamsters and terminal illnesses and first periods (YA has changed dramatically from when I was a kid), I gravitated towards fiction written by adults for...